50% OFF! Your Custom Made Personal Wax Seal Cylinder Stamps
From the simplest design to the most complex heraldry, whether it's a company logo, heraldry, signature, family crest, or team logo, our fully customized wax-printed stamps are individually engraved, using the most advanced laser engraving technology, Make a clear and precise impression on the wax.

Full Customization: Send us your own artwork, company logo, or design.

Size: 12MM or 15MM

Handle: Cylinder Stamp does not require a handle
DESIGN REQUIREMENTS
Since the size of the cylinder is relatively small, your logo needs to be very simple, preferably two letters or simple symbols. The following is a reference picture: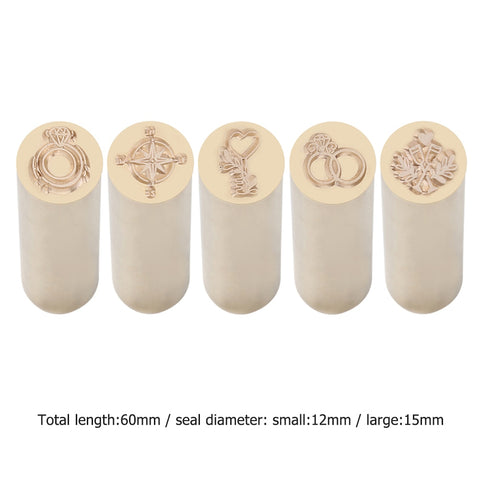 Please kindly note
that special offers do not support modifying product combinations.
We provide more advanced kits and peripheral products in the following list:
DIY
Custom Logo
Stamp Available Here:
>>CUSTOM
More Advanced
Accessories
Here:
>> ACCESSORIES
More Colors of
Wax
:
>>WAX
More Advanced
Handle
:
>> HANDLE
---
Share this Product